Vintage Clothing Care
So you've bought yourself a vintage dress! Good for you! But there is some extra care in looking after older items of clothing.
Garments bought from Extinct Design will have been given the upmost care and will be sent to you in acid-free tissue paper with a scented anti-moth oval.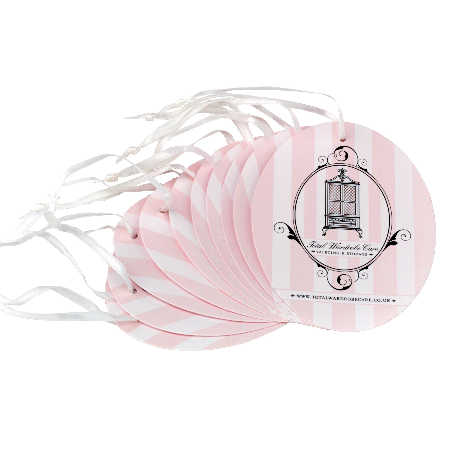 Here is my guide to their care:
1. Ensure you clean and dry all your stored your garments if storing away for long periods of time place in linen storage bags. Never use plastic bags to store away as this encourages moisture into the fabric. An old pillowcase is a great way to recycle it into a storage bag.
2. Spring clean your wardrobe! A good spring clean includes, throwing out, mending, storing away and cleaning the insides of the wardrobe. This is also a great time to store away the bulkier winter wools and don't forget to do the same
3. Reduce the piles! The materials of your clothing need air to circulate to keep things fresh so when stacking t-shirts and tops make sure you're not squashing them in.
4. Minimize wrinkles by hanging your garments immediately. Using padded hangers is not a luxury, it's a necessity for vintage garments. They will benefit because the point of stress at the shoulder is not concentrated as it would be with a thin wire hanger. Check out my How To on making your own!
Or Buy Now by clicking through the picture link below :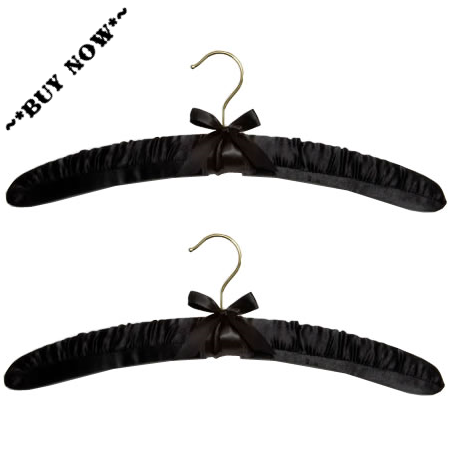 5. Zip up zippers to reduce catching on other garments, close snaps, and fasten hooks and eyes in case any come loose when washing and use liquid detergent instead of powder to prevent deposits and allow easier mixing with the water. Wash garments inside out too!
6. Anti-Moth: Refresh your out of date anti moth products, throw them away if they have been in the wardrobe more than a year, re-fill lavender bags. It will keep your wardrobe bug free and smelling sweet!
7. Be ruthless! Swap with friends, add to ebay or down the charity shop with those clothes that never fitted you right, you haven't worn in 6 months (if ever) - how are you going to make room for any new lovely purchases?
8. Dry - bone dry. Ensure your wardrobe is super dry. Moths just love dark, warm, moisture filled spaces.
Moths feed on clothing and natural fibres; they prefer dirty fabric and are particularly attracted to clothing that contain human sweat or other liquids which have been spilled onto them. (eww) They are attracted to these areas not for the food but for the moisture. Moth larvae do not drink water; consequently their food must contain moisture. They can destroy great areas of material very quickly. Moths can lay litterally hundreds of eggs so prevention is highly reccomended!
The blend of natural organic anti-moth esstential oils used in the wardrobe care products are as follows:
Made from 100% organically-grown ingredients: May Chang, Lavender, Cedarwood, Patchouli, Laurel, Rosemary and Clove.
Traditionally these ingredients have been used around the world and over the centuries to naturally protect clothing from moths and insects and have been blended in the UK to create a fragrance we love and moths hate.
♥ Organic May Chang
Traditionally used in the Far East as a room deodoriser and insect repellant. It has a fragrant lemongrass-scented leaves and flowers and its wonderful aroma uplifts, cleanses and tones.
♥ Organic Lavender (High Altitude)
Lavender has been used for centuries in the West to promote wellbeing in the home with dried lavender bundles hung to prevent bugs and infections. Our lavender essential oil is grown at high altitude, making it of superior quality to most lavender on the market. It is the most popular essential oil, gentle, healing and comforting.
♥ Organic Virginian Cedarwood
This evergreen tree has been used by the Native Americans for centuries to cleanse and purify both the spirit and the home the essential oil calms tension and anxiety and is used as an antiseptic and fungicide. It is one of the most powerful natural ingredients for deterring moths and the insects.
♥ Organic Patchouli
During the 18th and 19th centuries silk traders from China travelling to the Middle East packed in their silk cloth with dried patchouli leaves to prevent moths from laying their eggs on the cloth. It was also placed between Indian cashmere shawls en route to Victorian England to protect the merchandise from moths.
♥ Organic Laurel
Used in Greek and Roman times throughout Europe as a herb of protection. Laurel is uplifting inspiring and great to instill a sense of focus and determination. A natural fungicide it helps to freshen and cleanse the air, particularly in musty or damp places.
♥ Organic Rosemary
Rosemary is a wonderfully medicinal herb used for centuries to "ward off evil spirits" and to protect against the plague and infectious diseases in Europe. It is a great insect repellent for many types of insects, including moths.
♥ Organic Clove Bud
This well-known spice has been used traditional in the Far East for its medicinal properties. It is a well-known insect repellent; it is antifungal, analgesic and antiseptic, great for certain digestive problems and for colds and flu. It is warming and uplifting to the spirits.