Ingredients:
1 square of black felt 12cm x 12cm
1 square of black felt 12cm X 12cm                                     .
1 square of white felt 12cmx12cm.
1 piece of green felt 4cmx 12cm
White and green cotton.
Thick thread such as 6 stands of black stranded cotton.
Needle
1 red bead
Wadding
Silicon cake case bases.
PVA glue
1. Cut out an irregular shape for the cream out of the white felt square.
2. Sew white blob to black square using the white thread.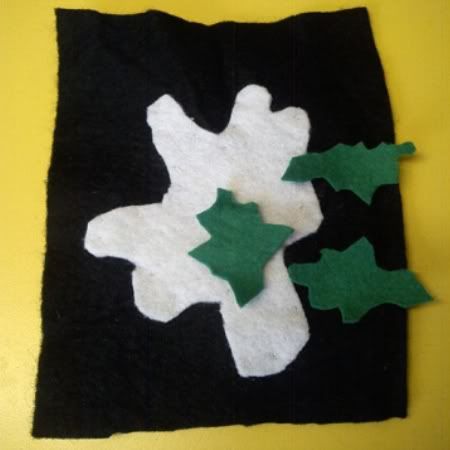 3. Cut out 3 holly shaped leaves from the green felt
4. Sew Holly leaves in the centre of your white felt.
5. Sew on bead in centre of holly.
6. Using your thick thread, sew around the edge of the black square. Use short running stitches.
7. Pull up edges and stuff the inside of your pudding with your wadding.
8. Sew across the base of the pudding and finish off your thread securely.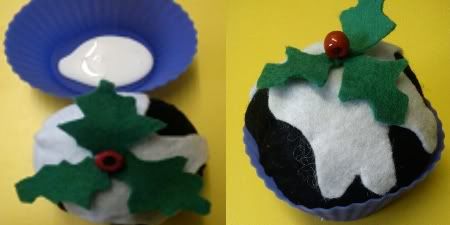 9. Place some of the PVA glue in the base of the silicon cake case and press in puddind and leave to dry
Love,
Ma
Loving this, it's like a cross between Guest Designers Made for you by Mrs Woo tea cup pin cushion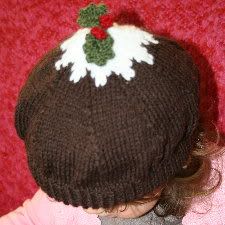 and Ollie & Agnes' new childrens Christmas Pud Hat!
Share on Facebook