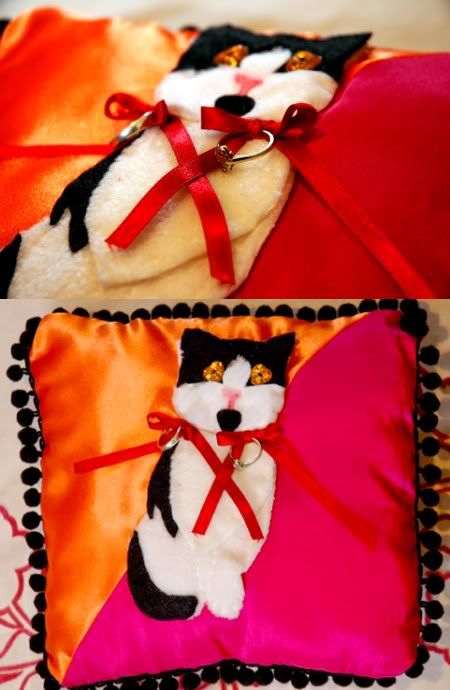 So it was possibly the nicest thing to happen to a girl like me… when two of the greatest people on the planet wished to confirm their love and ask me to play host for them (or as I prefer Mistress of Ceremonies!!)
At the start of April I found myself in the Welsh capital declaring them married to the world amidst singing along with Carpenters, Dolly & Kenny and Minnie Riperton in their own unique and fabulous handcrafted wedding ceremony.
It was fabulous to say the least – a feeling of joy I will never forget.
All my love to Nic & Debbie *
Oh! and not forgetting Mord who I embellished forever on their ring cushion made of felt, ribbon and satin.
Share on Facebook