Here is my first "How To" and I'm starting off easy!
This little project has bags of room to play with colour and shape and is perfect for kids!
Time needed: less than 1/2 hour
You'll need:
Scissors
Needle & Thread
Old Buttons
Scraps different coloured & types of fabric
Old card, magazines
1. Cut out circles of fabric. You can also do a simple flower shape, stars or hearts too.
Stack them on top of each other, using the different materials to make the pattern you want.
2. Simple stitches to bind a few layers together with a contrasting thread.
3. Using a sharp needle, sew a button in the middle of each stack to secure.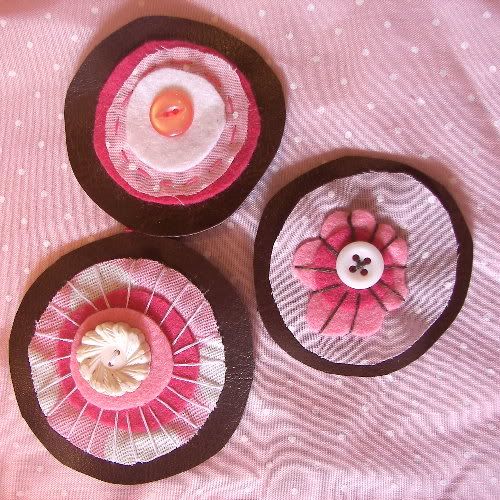 4. Find some images you would like to use as a backdrop and cut out. Tip! the simpler the backdrop the better. You can then fix the magazines cuttings to some card, either recycled from cereal box or bought from craft store.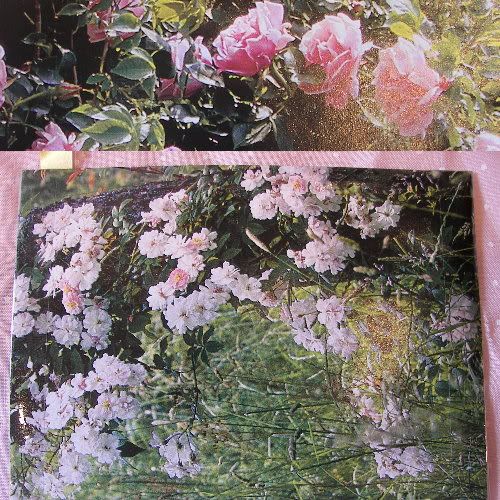 5. Arrange your flower stacks on the card. This is a nice bit.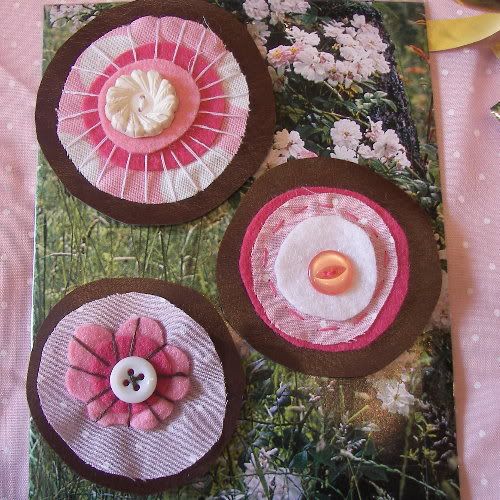 6. Then "ta-daaa" You're done! Well done
Hope you liked what you made – let me know, post a comment on how yours turned out!
These make great little gift tags for Christmas! Try making some out of paper and sticking the layers together too!
Share on Facebook