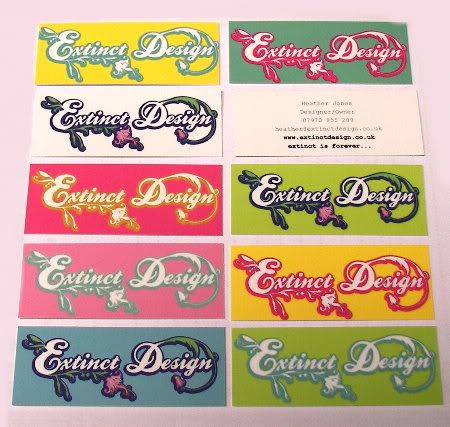 There isn't the words to explain when you set up your own business and start to think about own branded stuff. Business cards, postcards, fliers – all with your own happy handmades, details of your wares and how to get in touch.
I think the tradition started in the Victorian times (must check my facts on that) where tall fancy fellas would pass out their calling cards as they started up their new business ideas.. I'm imagining a sort of anti Lord Sugar figure. OK maybe I'm romanticising the whole thing and of course none of that is based on any facts.. but the facts that do remain are;
1. there is nothing finer than having a well designed business cards that reflect you and your business
2. you have to have a good great printing company to back them up
Look no further than Moo. The coolest card company to come along in these modern times! Hot bang sizzling bright colours, beautiful finish and excellent service.
I buy my business cards, tags and postcards from them and wanted to share with you.
The long thin mini-cards are perfect for me and my slight bi-polar tendencies on wanting many (if not all) different colours on my Extinct Logo. You can add up t0 100 different designs to show case your work, be it crafty makes, photography or 100 different eye make-up designs (OMG! How lush would that be.)
I use them not only to hand out but as tags for my many different makes.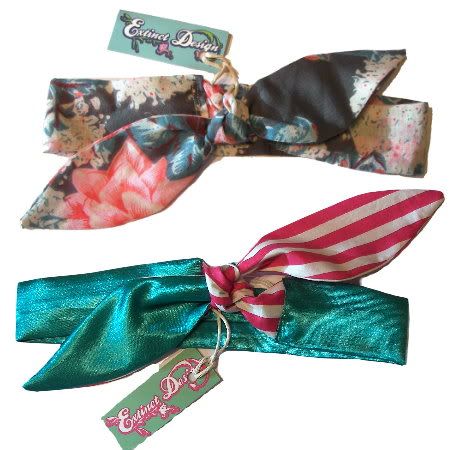 Moo also produce standard sized business cards which are sweet as! I can use lots of different images on these too, they are that much bigger that my pictures work well on them. The print quality really does speak for itself, you almost don't want to let them go… I always get a lovely reaction to them as they are far more exciting than the usual bizo card.

The site itself is easy to use. You create the image file yourself (there's lots of help on there to show you the best sizes etc) upload them, edit if necessary and purchase. You will get sent a confirmation of your order and an update a few days later when they've been shipped out to you. If you are interested in having THE best business cards, stickers, tags to show off check out their site at www.moo.com
At the moment you can try 50 cards for FREE at Moo.
Share on Facebook