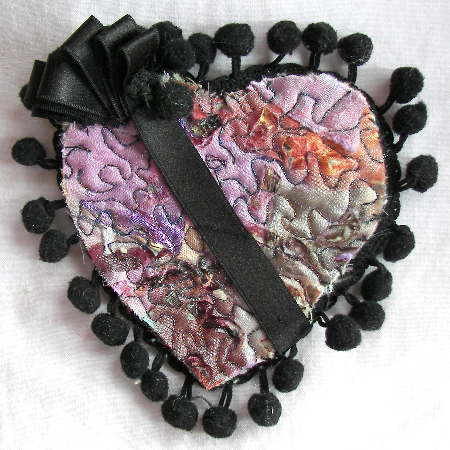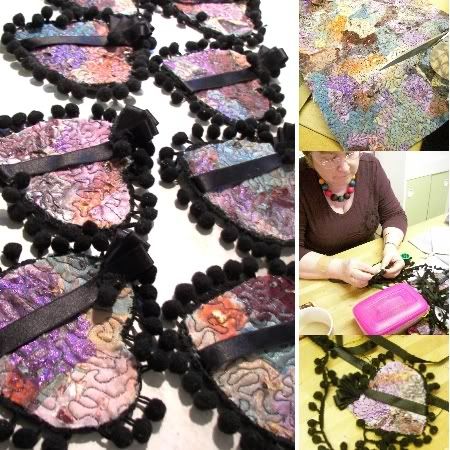 With Mothers Day on its way it was lovely to spend some time with my mam recently as she visited me at Extinct Design HQ! We spent time comparing shiny threads and ribbons and off cuts of material, we talked about various sewing projects I had started and techniques and workshops my mum had recently attended… Then, we made a plan. We made some coffee. The the ipod tunes and stories flowing over us in the background and through my bunged up nose, fluey eyed state we managed to finish off some items and get started on some rather gorgeous Mexican looking hearts – possibly to adorn a headband or even to be made into brooches!
Made from my mothers embroidered, layered fabric she had made herself and my stash of ribbons and pom-pom string – a true collaboration!
Don't forget your Mothers Day Cards and Gifts in Store!
*Next Friday – Covered Clothes Hangers with left over vintage material.
Share on Facebook