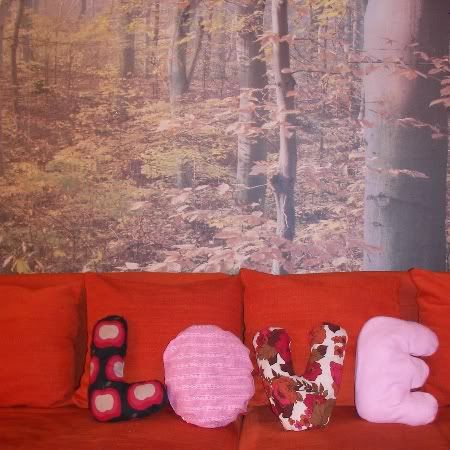 This is what I worked on this Friday. I've been wanting to make up some Alphabet letters for some time now. I LOVE that I can use these Friday Make-it days to really concentrate and get on with some unfinished projects and explore new ideas.
I LOVE the vintage fabrics but would LOVE to have some more (see what I did there)
Its so easy to do too. The bigger and chunkier the letters the better. Using easy to cut materials that don't fray help too, like this left over pink soft brushed cotton and heavy upholstery material.
1. Either using a template or freehand (don't be scared!! Just try you'll be surprised how easy it can be) draw out your letter.
2. Fold your chosen material and cut out 2 of the shape (Sharp scissors are a must always – a good sewsmith knows you can blame your tools) Remember to cut 2 notches* -V shaped cuts in a straight part of the letter to help you line up the 2 pieces when stitching together.
3. Rights sides together pin & stitch leaving a gap between the 2 notches.
4. Turn letter right way round, stuff and sew!
5. Finish off the rest of your letters to make up a word or a name and you are good to go!
*A Notch is another word for a narrow pass between the mountains – s0 you can see where the shape comes from. I love knowing the origin of these words, especially if it gives me a visual as its easier to remember!
Share on Facebook