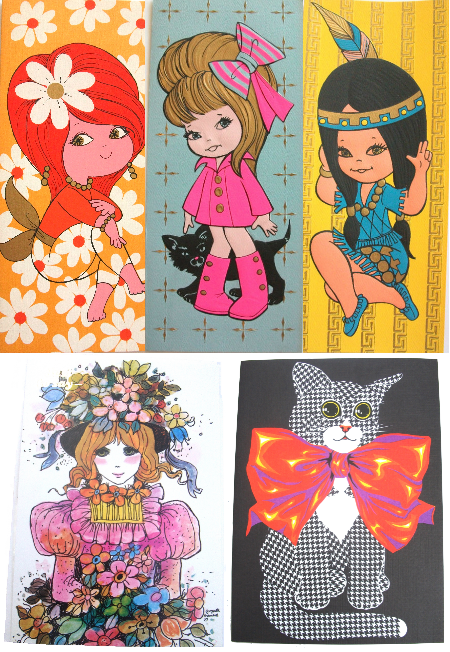 I think the entire card industry must of taken a collective sigh when the first whisper of the green eco friendly recycled wave came a-lapping at their shores… its really a great thing as it focuses creativity to strive even higher and encourage more buying of second hand and vintage stock…. for some families I know the buying and receiving of cards is some what a sport, with more than one being sent at anyone time from the same person (well I needed to send a funny one and one to show I care?!)
Cards are really such a nice thing to receive and when conserving paper the best choice around it to buy vintage or handmade.
I spoke to fabulous vintage finder of thing things Sophie from Pineapple Ice Bucket who has a beauty of a shop in the village of Brockenhurst in the New Forest, Hampshire.
Sophie: When searching for fun and funky vintage stock, I have been lucky enough to meet a supplier of original 1970s greeting cards, in fact he has a large warehouse full of them, boxed up and ready to give… Left over's from a second business back in the day, which got left behind when another venture took off.
A chance encounter means I now have a very large supply of these amazing cards at my fingertips… all unused, most sealed and in a vast array of different designs… For example, we have a 1970s hippy rocker, a psychedelic donkey, girls with flowers in their hair and the most amazing fabric designs (and that's just one range) I have large ones, which are ideal for framing and can be attributed to some successful artists and fabric designers, a 'cut out' range, which is great for big and small kids (why not make your own 3D elephant or dress a hippy for example)? But my favourites have to be the kitsch American kids designs… complete with the cheesiest printed messages inside, which include- 'hi, flower child', 'doggone you're sweet' or 'I'd go way out for you'.
Having them in my shop, I hear all the comments… people either remember them from the first time (bringing back memories of a fifth birthday party, a special granny or other happy times), wanting to share the memories with friends, either of a similar age, or new generations who squeal with delight at the sight of the psychedelic colours and kitsch wording.
And why not frame the card after it has been received, the ultimate recycling.
(Be first in the queue by adding yourself to Pineapple Ice Bucket Facebook Page)
***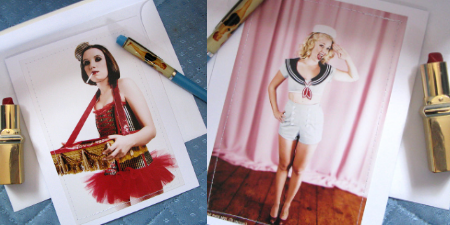 Also you MUST check out the amazing Gaverluk duo, who have combined their creative talent to bring you the hottest handcrafted cards around – simply stunning!!
If you want to find out a bit more about Adam Gaverluk Photography check it out here.
If you need to see more delicious designs from Lisa take a look here.
Share on Facebook