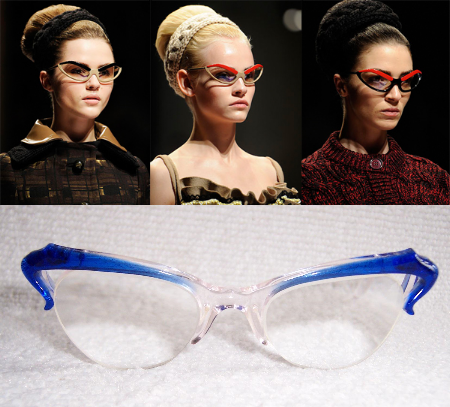 Raising eyebrows at Prada…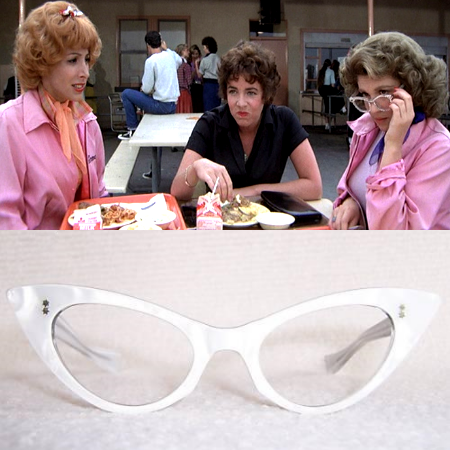 …to double doo-doo with Marty…
From Geek Chic to Glamorous fashion and back again, getting the eye-wear right is a must!
Films like Ghost World, the much hyped Luella Bartleys SS08 Collection to the glamorous allure of our 50s starlets; have all helped propel vintage eyewear into the cool stratosphere… and there it will remain.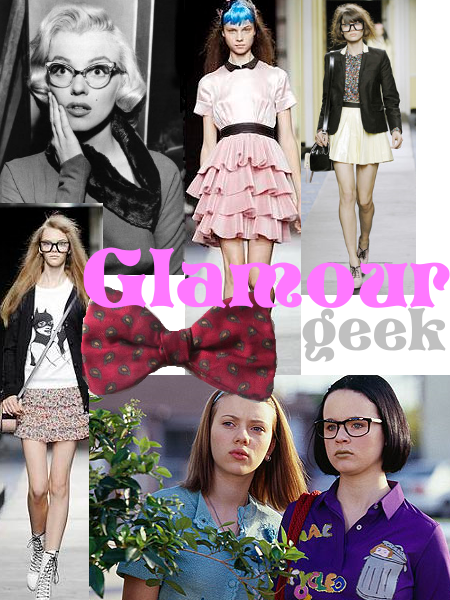 I talked to owner of online vintage glasses shop Dead Men's Spex – the place to shop for tip top quality frames from 1850s through to 1970s…
Extinct: What inspired you to open Dead Men's Spex?
Darren: My love of of all things old, especially well engineered pieces, designed to last. Iam a Dispensing Optician by trade and had worked in optics for over 20 years ( I started very young <lol> ). There came a point were the production line of high street optics held no pleasure and I wanted to get back to a time were craftsmanship and service were important. So Dead Men's Spex was born and 4 years later I'm busier than ever.
Extinct: Do you offer a spex finding service?
Darren: I can. Sometimes it helps to have someone who knows what to look for on your side. I will only supply frames that are wearable (unless it is a pair that has some other intrinsic artistic or historical value) as a pair of spectacles you can not wear is a very lonely item. I will take your details and contact you as when your desired item becomes available offering you first refusal.
Extinct: Which era shape/style would you say is hot right now?
Darren:1940/50′s are always big sellers. Cats eyes for the ladies in bright colours go very fast as the colours from this period were not very stable making good examples desirable. Combination frames for the gents as worn by all G-Man wannabes. We import these from the USA as they are still made by Shuron who have made them for over 60 years!
Extinct: Do you think its easy to spot a Vintage pair of spex to a modern vintage update version? What are the signs to look out for?
Darren:With a little practice, yes. Your looking at what the frame is made of, is it tortoiseshell, Perspex or acetate? Joints are the most telling thing, before the 1970′s most joints on plastic frames were pinned on with the pins often being embellished as part of the design. Nowadays the joints are heat inserted so invisible on the outside of the frame.
Extinct: Can we see you at any festivals this year?
Darren:Yes, we have Twinwoods in August for all you 1940 and 1950′s devotees, Sherringham in September  and the year is finished off with Hemsby and the Rythm Riot.
Darren also writes the Dead Men's Spex Blog that is a great read, really in"sightful" ("see" what I did there?), witty and interesting!
…and finally if you can't decide on what glasses might suit you best take a look Flair Magazines 1963 version of what type to fit which kind of personality!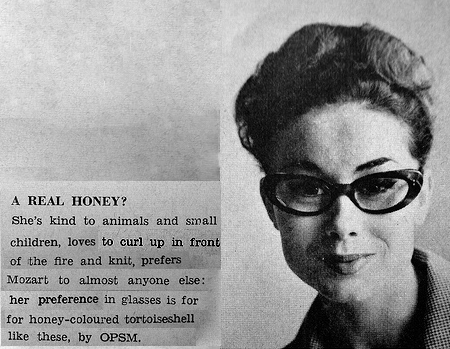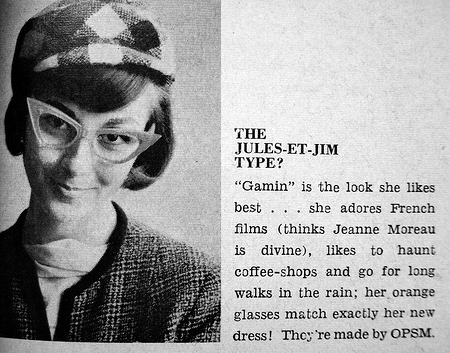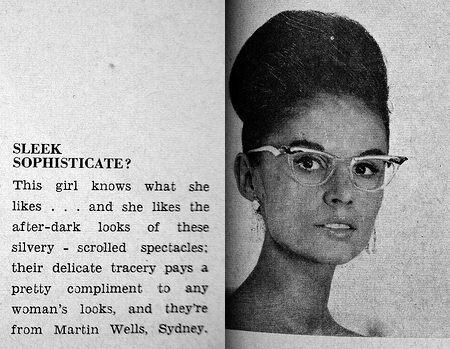 Set Found on Flickr
Don't need a pair? Check out new Guest Designer Geeky Glasses in Extinct Now!
Share on Facebook