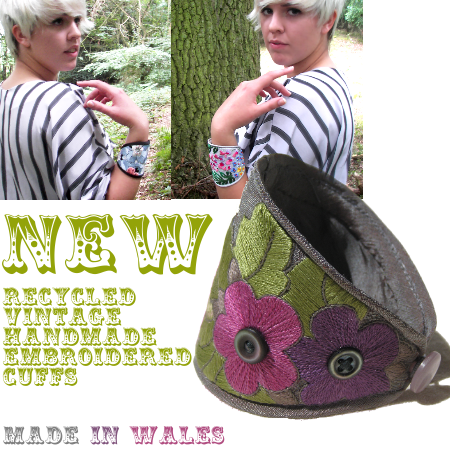 Have you noticed a recent catwalk trend for large chunky cuffs? Everyone from Michelle Obama to SJP and ever stylush Johnny Depp thats why I have been so excited to show you the beautiful work of one of my newest Guest Designers ~ Megan and Mona.
Based in the Welsh capital, the seamstress behind Megan and Mona is a costumerier by day turning her hand at night to crafting in the most intricate detail hand embroidered cuffs, corsets and belts (coming soon)!
I think you will agree they are stunning! Do take a look at the entire collection.
www.extinctdesign.co.uk/meganandmona
Share on Facebook