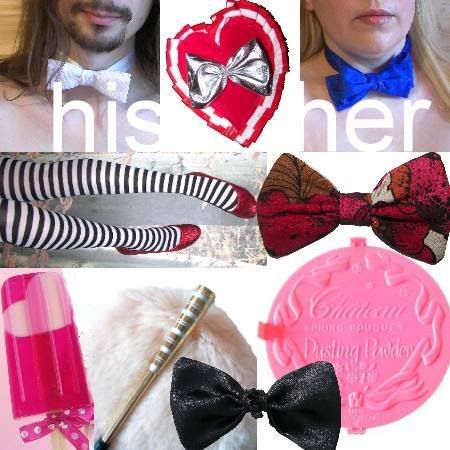 Tying the knot this Valentines? You betcha!
For the cutest his & her looks, snap up a pair of mix n match vintage bow ties!
Or perhaps to set the mood some vintage nylons, darling 50s cigarette holder, cute vintage dusting face powder box, feel good hair bows and yummy lollypop heart soap!
Love, love, love…
Share on Facebook