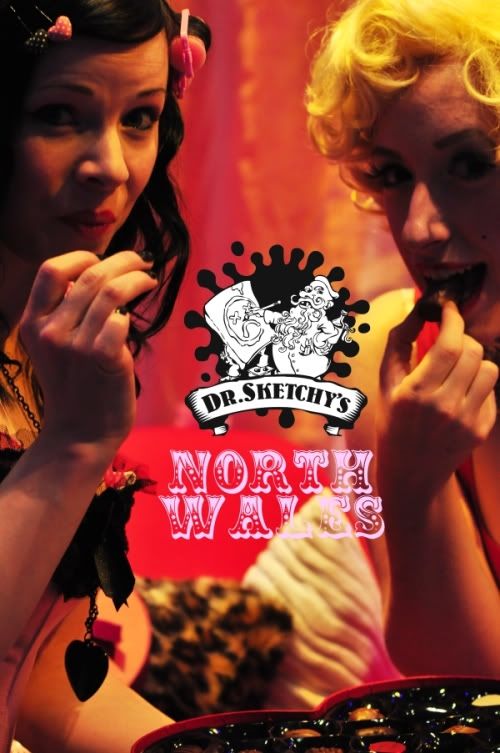 As you may be aware Extinct Design sponsors the Dr. Sketchy North Wales Anti-Art School events, not only with prizes and goodies to dish out to the deserving but also in the hosting, planning and organizing of it all!
See below for the recent blog post. Full details can be seen on the main blog Dr. Sketchy's North Wales
Our Dr. Sketchy's Valentine night was the perfect loved up affair of glamour, sexy sketching and chocolate!
Suzie Sequin kicked off the night as Marilyn Monroe and her Diamonds are a Girls Best Friend act. She posed perfectly for our pencils giving us true Monroe style and sophistication…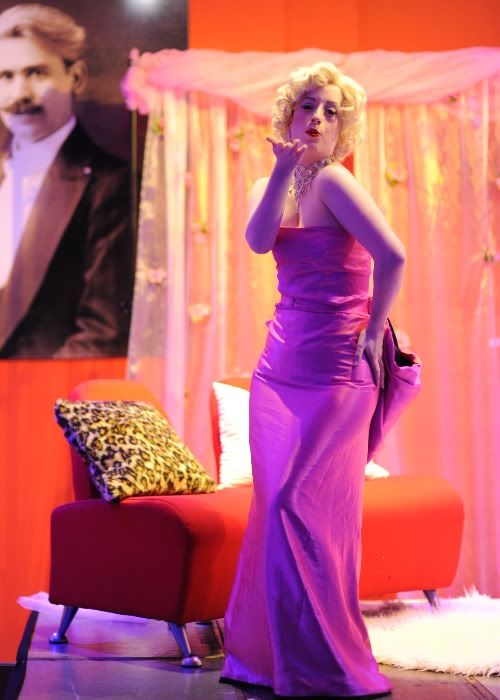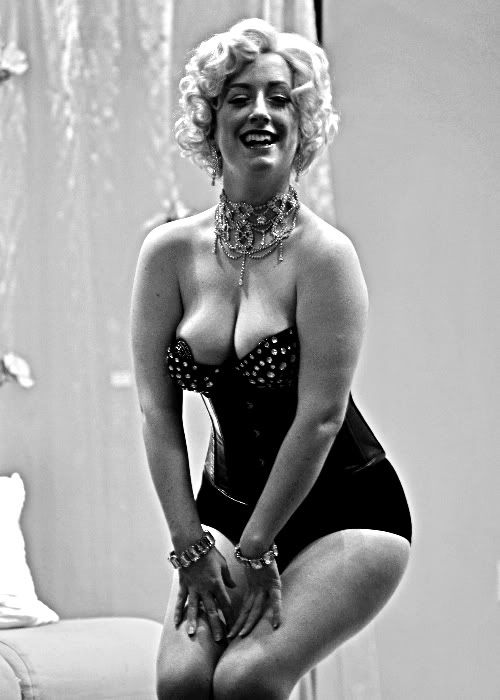 Introducing Miss Pepper! Everyones favourite spice x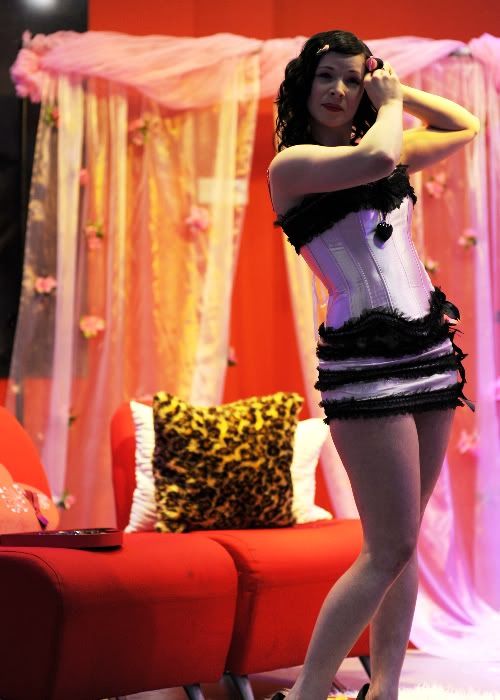 We had lots of fun drawing up our own Sketchy style Valentines cards as well as peeping through little heart shapes in which to draw…
A great range of people and some fantastic images from the night!
So great to see the place bursting at the seams of creative people! Our third Sketchy's and a SELL OUT!
Thanks to all that attended making it a very memorable night.
More photos can be found on our flickr page
Don't forget to check out our Facebook page too!
Thanks again to our sponsors on the night:
Extinct Design Vintage Clothing
Gwasg Helygain Print & Design
Roy Barry Photography
New! Media Partner – Alt. Fashion Magazine & E-Zine
Share on Facebook