In honour of the 2 Fridays left of this year (one of them being Christmas Yay!) I've decided to start my routine for 2010 early… or is it perhaps a very late start to my 2009 regime?!
Each and every Friday I shall be posting my "Make-its" Feel free to comment, add suggestions or post links to your projects!
These items are just for fun but some just might make the cut for the shop… lets see what happens.
We had lots of fun, but  looking full of concentration here on the task in hand…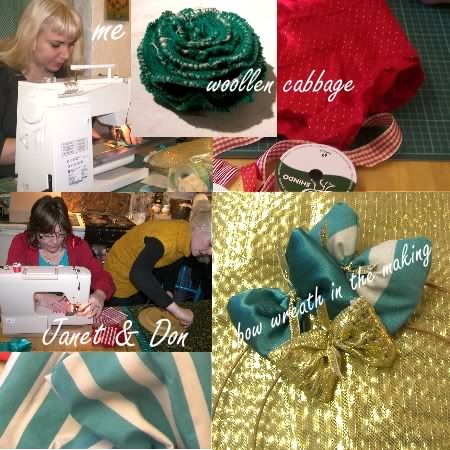 The full project & how to to follow for my Cabbage Christmas Wreath & Gold n Green Bow Twist Wreath!
Share on Facebook