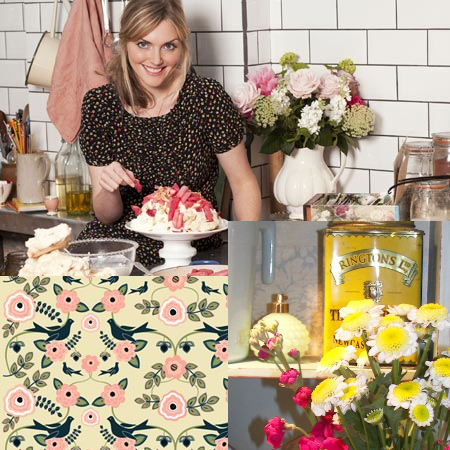 I've had so much fun with the Apartment Therapy Spring Cure already, it really feels like things are slotting in nicely with that renewed feeling that springtime brings. Spaces have been cleared (mentally and physically) and I can already envision the changes that will incur and stick.
So the tasks this week have been:
Deep Treatment
- Fix one thing in your apartment yourself. Fixed the kitchen chair.
- Clean your kitchen from top to bottom and throw away old food. Done! Do things go off more quickly these days? My veg doesn't keep well even in the crisper drawer…
- Buy a water filter and use it. We did have a water filter but never got around to habitually using it.
- Run your hands over every wall in your apartment. This feels lovely and reacquaints you with your home, like giving your house a real big hug!
Lovely!
- Clear space for an Outbox. I love this idea, I have so many things I often find when doing the cleaning something always gets cleared out!
- Buy fresh flowers. Bought some daffs!
- Determine your style. I think I have settled on an updated bright flowery country look (best suited with my 200 year old cottage kitchen!)
- Find a new recipe and cook one meal at home. The Delicious Miss Dahl came to my recipe rescue (see below)
- Choose the date for your housewarming. 8th May!
One-Room Remedy
- Decide what activities you want in your room and where they will go. Erm… kitchen for cooking, hallway for general getting from one room to the next

- Buy, borrow, or make a floor plan tool. This won't be necessary for either room but great if you're looking at re-doing a bedroom or lounge.
- Map out the room that bothers you the most and work out your solution. This is centred around the lighting and the open fire. I will need to book a sweep and electrician in the weeks ahead-'tis the only solution!
- Name your vision. Heathers hallway into heavenly kitchen..
- Build a Shopping List. Easy and delightful to do.

I was so inspired this week by watching the all new food programme by Sophie Dahl ~ The Delicious Miss Dahl ~ watching it in the wee early hours of the morning, this first delicious and delectable episode talked about those wonderful days where you can be purely selfish- taking that important time to make something tasty just for YOU! It is so rewarding to truly go with that feeling and self indulge in all those wonderful meals prepared at your own pace for you only. Wonderful! I made the omelette this week but definitely have the Peanut-butter fudge marked as a must do!
Enjoy!
Watch the entire episode on BBC iPlayer. (WARNING – You'll want to cook all these meals!)
Share on Facebook