This is Buster. A beautiful 1985 B Reg Toyota High Ace Camping Vehicle.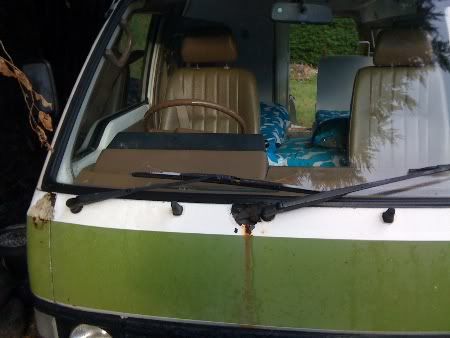 …and he needs some love and mending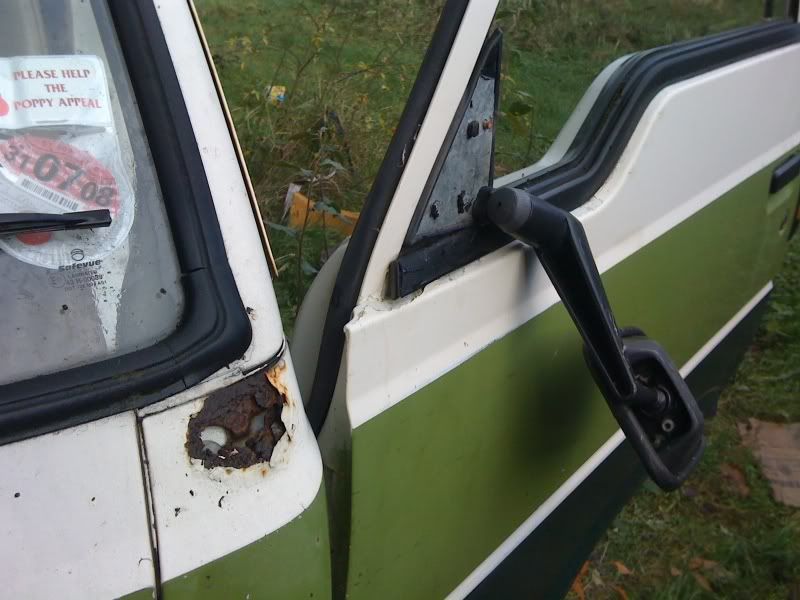 Its almost too sad to look at Buster like this but an amazing transformation awaits… After all the holes are patched up, there's a spraypaint job booked in to make him all shiny again, the insides will get a fresh coat of paint and maybe even some curtains!
I find during the odd spare moment I have comparing camping toilets on various online sites… its a perverse world this camping, but I've been biten by the bug again and in a big way!
Ok here is my shopping list so far:
1. New side slide door (I've been reliably informed we can pick one up quite easily)
2. Paint for the inside of the toilet – I want something bright in here, may stick with white, but I have been drawn to the idea of some retro wallpaper (something unexpected, which I'm not sure is a good thing or not for a toilet)
3. New bit of sponge for the long side bed piece (this will all make sense when I post some inside shots)
4. Materials for curtains and recovering the seating.
5. Some new tyres.
With design and beauty  high on the agenda I want to use as many recycled, preloved, second-hand, vintage, and eco-friendly products as possible (I welcome any links!) in his transformation.
I forsee many lovely times to be had this year and lots of travelling, festivals, fetes and new found lands to discover…
Share on Facebook