Ode to a skirt
You have lived with me like a sister
But now time's we part
Your beauty is incomparable and likened to some art…
I love selling vintage clothing and do view each piece as mini rare works of art and none more so than the skirt above, from my own private collection sold to my lovely new model,  (I don't think I could of parted with it to anyone else!)
It's a striking piece and reminds me of still life paintings from the Middle Ages…
Flemish painter – Jan Brueghel the Elder (1568 – January 13, 1625) sometimes called "Flower" Brueghel, and "Paradise" Brueghel, of which the latter two were derived from his floral still life's which were his favored subjects. Packed with symbolism, flowers representing both the beauty, fragility and ever turning circle of life. Often in the paintings there would be insects, such as for butterflies represents transformation and resurrection while the ant hard work and attention to the harvest, often dead or dying insects (and later sculls, watches, candles burning down, fading fruit) really enforcing that life is transient, capturing memento's of beauty…
The flowers in themselves too offer symbolic meaning, which we are often aware of but have no real recollection how we know what they mean; rose (Virgin Mary, transience, Venus, love); lily (virginity, purity of mind or justice); tulip (showiness, nobility); sunflower (faithfulness, divine love, devotion); violet (modesty, reserve, humility); columbine (melancholy); poppy (power, sleep, death).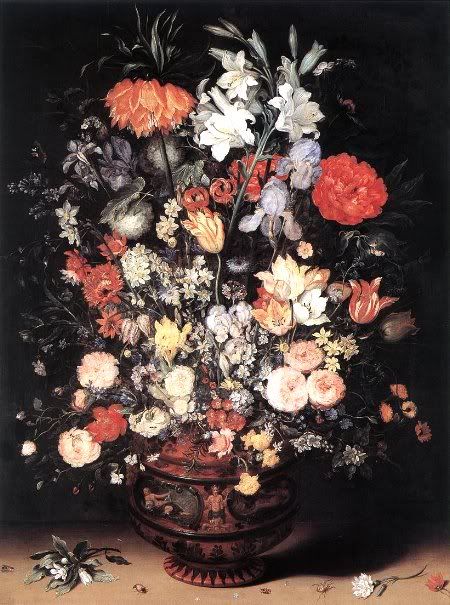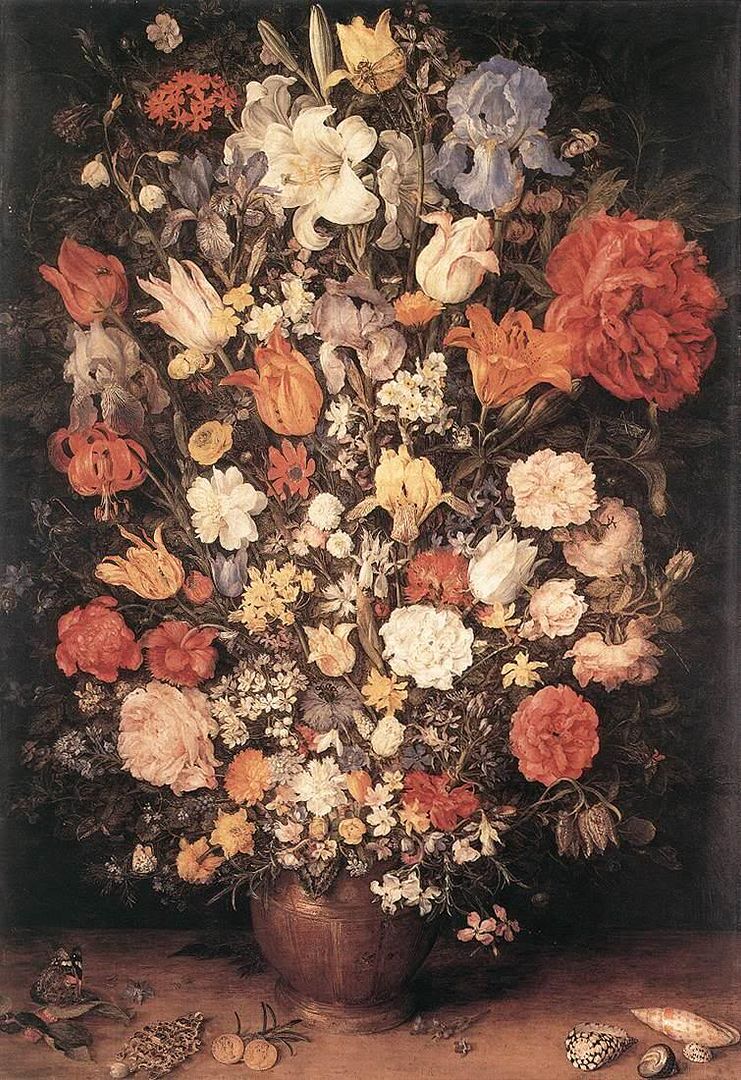 So many paintings were produced in this way with the dark background, giving more vibrancy and "life" to the still lifes. It was Monet and Renoir
Below are pieces by Jan Frans van Dael was another Flemish painter – whos works I think are particularly stunning!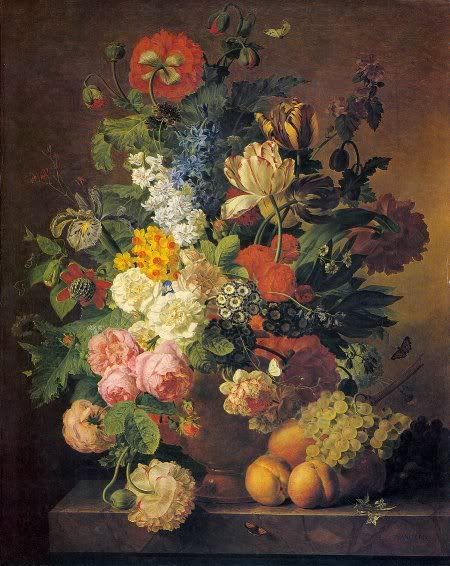 Looking to buy your own modern piece of art? Here is a round up of fabulous black floral finds on etsy.
1. Vintage Sparkle Red Bombshell Dress
2. Vintage Floral Heels
3. Vintage Micro Mosaic Floral Tile Brooch
4. Vintage Black Embroidered Peplum Blouse
5. Vintage Floral Tin
Share on Facebook