Designer: Megan and Mona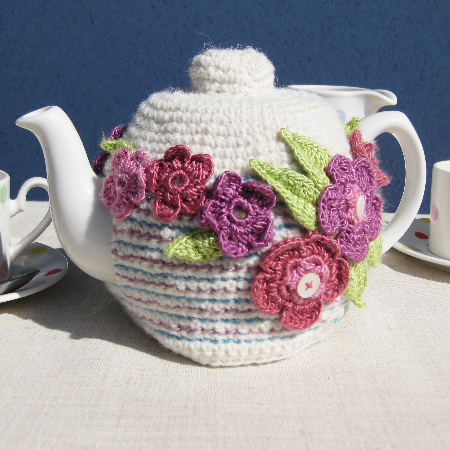 Megan and Mona on Extinct Design
When I was little my Gran taught me to sew and to do embroidery. She passed on a love for making things that has stayed with me. She also passed on the hoarding bug and I like nothing better than a good rummage through charity shops and vintage fairs in search of old haberdashery, buttons and fabrics.
My items are a mixture of the old and the new, in both materials and techniques. They are also unique because of the materials I use. No two items are ever exactly the same.
My shop is named for both my grandmothers who were great friends and it seemed natural that they should lend their names to this.
Megan and Mona also sells her hand crocheted and embroidered wonders tea cosies at her Megan and Mona Esty Shop
Share on Facebook