Archive for January, 2012
Monday, January 23rd, 2012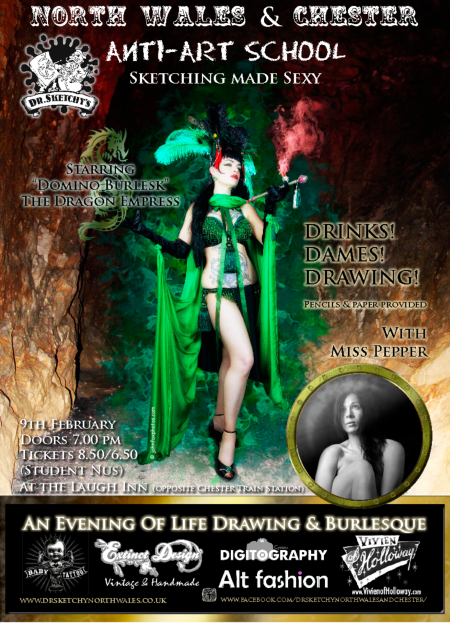 Want to know more? Visit our sister site www.drsketchynorthwales.co.uk
Share on Facebook
Sunday, January 15th, 2012
We LOVE Weezi… and you will TOO!
Lisa "Weezi" Gaverluk the designer and maker behind the label creates a world that embraces the female figure, vintage cuts with a cute sassy edge that you will come to love.
Shes on a mission too! To make-over the ill-fitting, poorly made and mass produced market, one hot, sexy dress at a time!  Stocking in her own shop in London, Canada; a fabulous collection of handmade goodies that are unique, expertly crafted and that fit like a dream!
She explains "Fit and shape definition from a handmade dress based on 50s tailoring is going to define your figure…unlike yoga pants teamed with Ugh boots"  Now she's not suggesting that we Von Teese are way to the corner shop but start making smart decisions on quality, hand made and well fitting clothes, you'll start to stand taller, feel more confident and your clothes will last longer.
Classic vintage shapes are classic for a reason.
"Whether you are a size 2 or 22 the FIT of a pencil skirt will give you a wiggle in your walk and every woman can pull off the WIGGLE"
Extinct couldn't be more thrilled to to have her as one of our Guest Designers – currently stocking a range of vintage inspired aprons and dresses.

Weezi is more than a fashion line, its a way of life!
Weezi's tagline~ You can't be pretty and smart everyday!
Do the smart thing. Shop Weezi. Be Pretty.
Pic (c) Inaglo : Model Sukki Singapora
Want to shop the range? SHOP WEEZI

Share on Facebook