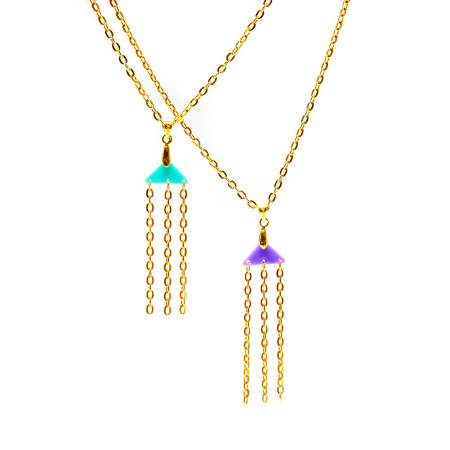 From the fabulous world of Suzywan – these necklaces are the future! With a great sense of colour and fun her work is distinct, original – I just feel happy looking at it.
I think the range blends really well with vintage items, its all in the mix!
Handmade from her Swedish studio, (from the top) Classy, Dancefloor & Octopus.
Now available at Extinct Design!!
Share on Facebook
Tags: accessories, extinct design, futuristic jewellry, handmade, necklace, octopus chain, suzywan, vintage