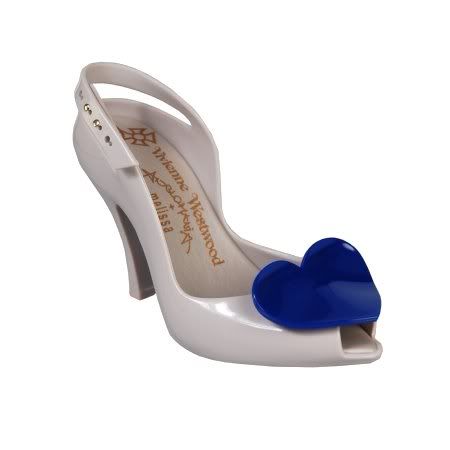 New Birthday = New Shoes!
As a girl I thought Jelly Shoes were the coolest thing EVER, you could get them in loads of different colours (some with sparkles too – what joy!) ….then I grew up. BUT the fun never stops! Along comes Vivienne Westwoods and her gorgeous collaboration of heels for Brazilian shoe giant Grendene.
The same company who developed the PVC sandal known as 'jelly shoes' back in 1979. The company has developed an ecologically-aware production process in which every product is recyclable and challenged the world's perception of plastic by fusing its thermoplastic technology with the talents some of the most innovative designers on the planet including;
Alexandre Herchcovitch, J Maskrey and New York-based Egyptian designer Karim Rashid
And! They are made to smell like bubble-gum!
Really! What more could I want?  Well – apart from them in every colour!
Share on Facebook
Tags: designer shoes, eco heels, eco shoes, melissa shoes, recycled plastic shoes, vivenne westwood jelly shoes, vivienne westwood, vivienne westwood melissa