As its too icey on the roads, snow stops play tonight. Brrrr.
So instead I think I'll catch up on some reading in the bath. Mmm.
And as with most things in my life – I've got a couple of things on the go… (pertaining only to projects, books, ideas, hair-styles) Heh, heh… Not sure if G would be reading this… thought I'd better cover my tracks and with that in mind the first book: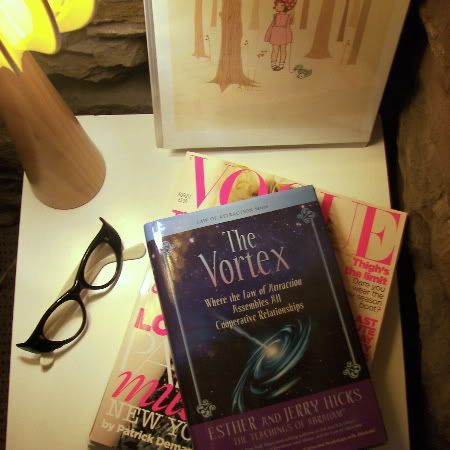 The Vortex by Jerry & Esther Hicks. All about aligning positive relationships. Its a really uplifting book and great for bathtime.
Second is a book that was just handed to me (isn't that nice when that happens and by getting in the Vortex that is usually what does just happen!)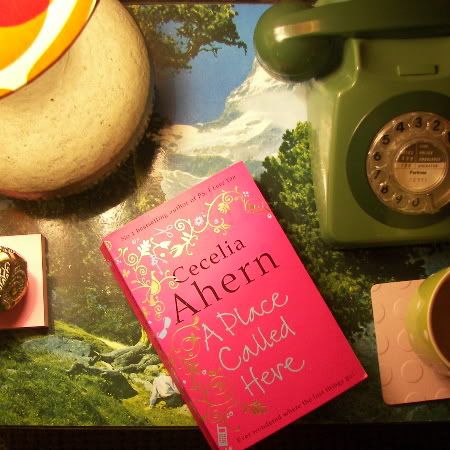 A Place Called Here by Cecelia Ahern. I've only read the back so far. Front tagline reads ' Ever wondered where the lost things go?'
Which aptly brings me onto my third book:
Infinite Possibilities by Mike Dooley
As a 'UGE fan of his notes from the universe I promptly bought his book, but have lost it. Ahem. Cue the second book to help me find the third! I think it must be because for a long time, I just carried it round in different bags trying to catch a second here or a minute there to read it…
Mike will make you laugh, he writes in such a heart warmingly way, its like watching a film that you don't want to end, just want to keep reading his words forever… well at least until his next book.
Hmm – I wonder where you are, maybe you have found yourself in the hands of someone who needed you more than I… will buy another copy.
What are your favourite bedtime/bathtime/on the bus reads?
Share on Facebook
Tags: bathtime books, esther jerry hicks, LOA, mike dooley, reading, teachings of abraham, the vortex