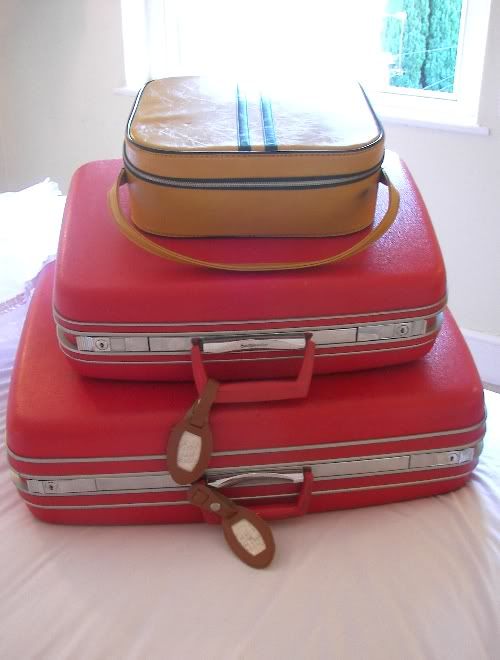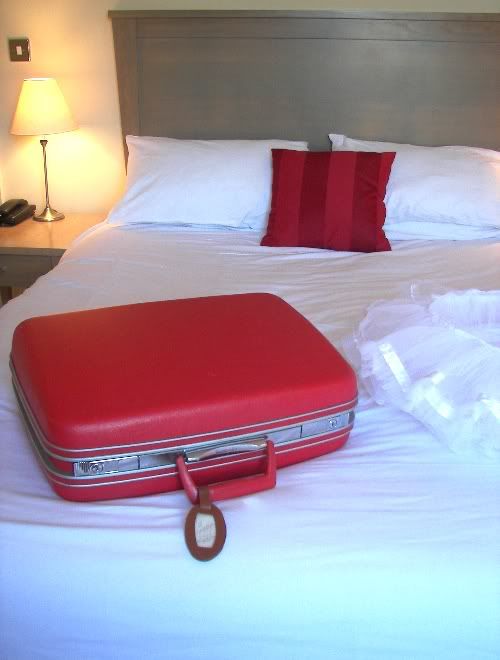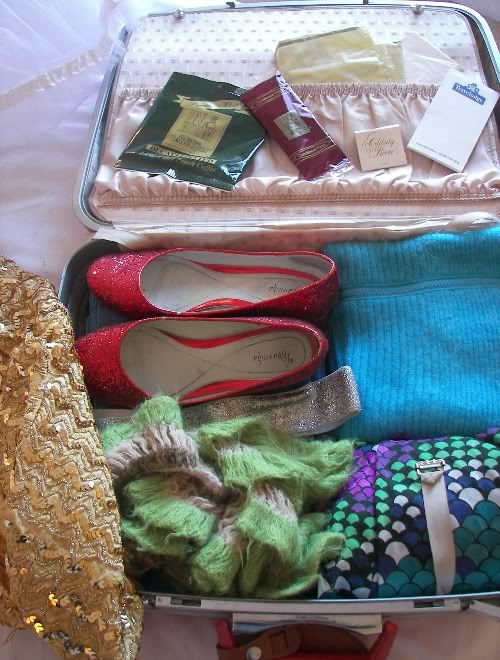 Happy New Year!
Was so excited this year to go away for New Years to Cardiff !
We took in the tantalizing tonsils and tassels of Johnny Cage & The Voodoogroove with their Burlesque Troop of beauties at the Globe and met up with old friends – bliss!
Me and G posed as Norma & John Sykes with our matching Vintage Samsonite Pinky-Red hard shell suitcases. I loved dreaming of their road trips, journeys and the fun they must of had…
Having spotted this matching set on ebay and in a whirl of "must-need-got-to-have-it" moment promptly bid and won them.
Shipped from the foregin shores of the US they landed in perfect vintage well travelled condition, each knock and scrap telling a tale of motels, hotels, stay-overs and self caterings…. got me hitched well and truly on the highway of travel.
And when I saw that they still had their original tags – big one reads: 'John Sykes' with his accompanying address and the little "lady" one 'Norma Sykes'… OH! Well you can just imagine my sheer delight and joy! What a gift, a real insight into the previous owners.
I never tire of dreaming about the glamorous begone lives of the dresses, kitchenalia, beads, buttons and bobs that pass through my hands – some 70s disco doll living it up in one of the dresses or checking their look in a vintage pill box hat – where did they go? who did they meet? what was said? what secrets were told… That to me is what collecting Vintage pieces have always been about. Recapturing stories and moments in time and re-laying new stories for a new generation of fashionistas.
….and it just so happens looks like 2010 will be a travel delight spectacular – I've already bagged (if you pardon the pun) a trip to Paris in the late Spring and with the promise of more to come I will be keeping these suitcases well versed in new exciting adventures with more stories to tell…
Share on Facebook
Tags: cardiff, new years, samsonite, the globe, vintage suitcase