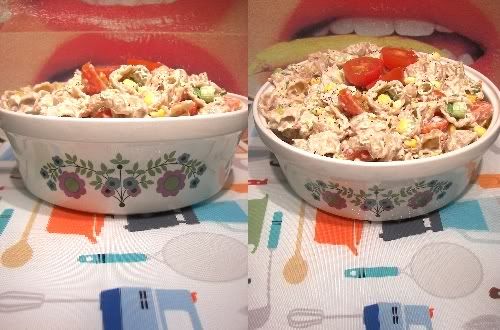 It's Christmastime at the W.I…
Ok I arrive late with my tuna based offering, meet up with our Lady Chair who comments "Well I don't like that sort of thing, but put it down someone will eat it" I'd say we're off to a flying start!
They make room for me on the table, there are lots of hellos to be said, they fill up my plastic glass with some "red" I quickly notice there are 2 types of bottles making the rounds… red and white (that's sparkling berry mineral water and elderflower sparkling water) everyone seems to be referring to them as wine…
We commented on our lovely spread as we ate, pulled crackers (I think I might of accidentally pulled the wrong cracker which sent me into a bizarre world of cracker etiquette and more than a few glances from the bottom end of the table) smirked at the jokes… ya know the usual Christmas fare. There were some "visitors" from a neighbouring institute who sat at our table and were lovely. We talked about Banksy and art and the rain. We had a 15 question Christmas themed quiz (we won) and then on with the important business the raffle!
I've always been a bit curious about numbers… and a bit more curious about possibility and probability in maths..  Why is it each and every raffle I enter I win something? Should I not question this? Just remain blissfully content and smug in my raffle track record score…. Law of Attraction? I think so.  Now this particular night being so tardy  I wasn't  there to buy a raffle ticket… but still on the winners table. Lady Chair (still my fave) must have practiced this special skill – she did not have her ticket with her and when someone told her the number – that ticket came up! Whoops and hollars were to be heard from our table (god we were having such a fun time!) but what I find even more curious, it wasn't actually her number – someone had told her the wrong one – but when she had believed it was and had been concentrating on that number so I came to pass… be careful what you think of – wish for and THINK OUTCOME rather than the details!
Met someone new tonight, she talked of different pastries (oh how I knew this would be!)
We also sang some Christmas Carols which for me was a pure delight, I felt anonymous yet tied together in song with these other ladies – a really releasing experience. I don't think I've stood and sung my heart out since standing in assembly wishing myself elsewhere…
Looking forward so much to 2010 and all that it holds…
What about you?
Share on Facebook
Tags: banksy, Christmas Carols, Christmas Party 2009, law of attraction, LOA, Singing, vintage, WI, WI meetings, Womens Institute