Ah so today they arrived! What joy you bring oh sparklery green…
Since I've changed my hair colour, I feel like I need a new glamour-puss wardrobe to accompany me on this mind, body, hair transformation…. so NEW SHOES!
Of course I advocate the second hand and vintage shoe buying, but when nothing quite hits the mark I recommend going after exactly what you want – no ifs, no buts, no I'll get them when I'm thinner/richer/blonder etc..
These Killer Kurt Geiger Shoes called "Dolly" in pretty emerald sequins (I actually squealed when I first saw them)  are superior in quality, stopping buying cheap imports, shoes from supermarkets that don't last a month and tat from down the market is particullayry fashion savvy and v saving the planetesque. Lets blend old with new (and sequin shiny…)
*Be still my beating heart *
We'll be together for ever…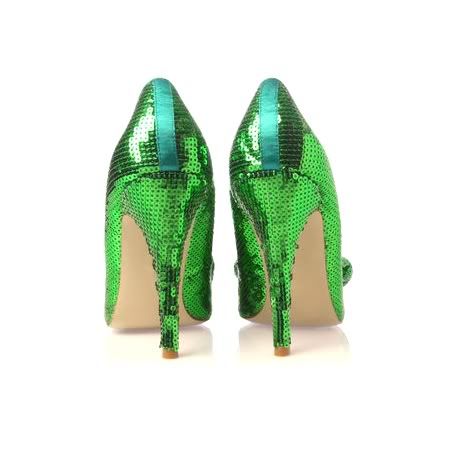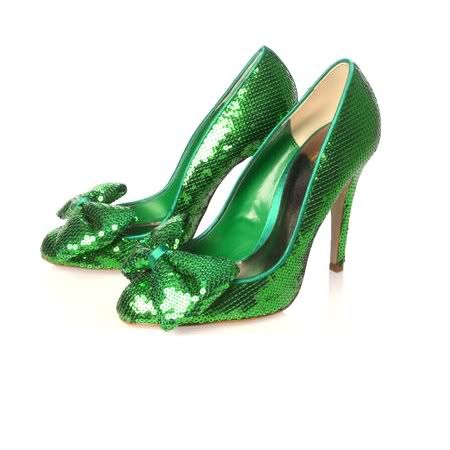 Share on Facebook
Tags: dolly, emerald, extinc, extinct, extinct des, extinct shoes, fashion, green sequin shoes, kurt geiger, quality shoes, stilettos, vintage shoes, wizard of oz