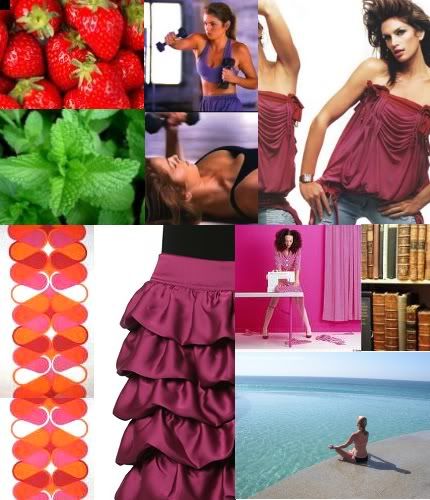 As we all move through this time-space-reality as a mass energy, individually making our own reality, I ponder upon my perfect NOW. A perfect day handcrafted, thought out after 31 odd years of knowledge gathering… it's fun to do too!
No boundaries – just a perfect Jim'll Fix It – thy will be done – 30 day money back guarantee of the perfect, perfect day
7.45 – awaken refreshed and energised, see the sunny warm day peep through the blinds
7.50 – relax and let soft hypnotic meditation wash over you, feel wellness..
8.00 – walk downstairs to a sparkling shower-room to freshen up, skin brushing and apply various creams
8.15 – drink some water & lemon, a handful of grapes / strawberries
8.20 – stretch, visit the beach for some yoga or  round at a friends for an energising work out
9.20 – take a quick refreshing shower, put on favourite matching underwear and something fabulous to wear
9.35 – finishing touches to hair and make-up, switch on laptop to check e-mails, orders and tuck into  a bowl of cereal
9.40 – create wares, design, draw, sew, knit, crochet, mend, cut, at Extinct HQ
11.00 – rest a while with a delicious mint tea and some more fruit
11.15 – either off to the shops to collect more items to sell, make or mend or some virtual shopping online
12.45 – lunchtime – something satisfying and just what my body requires, eaten with glee and appreciation
1.30 – listening to the radio, more creating, taking photos, editing photos, updating the site
5.30 – meet with a friend for a natter and drink, while I make a start on something tasty for tea
6.30 – my lovely man arrives home and we finish off the tea-making together, sit and eat a while
7.30 – go out to see a show, some friends or dim the lights for a film at home, relax, read
9.00 – tidy away anything left out, chatting with each other as we go
9.45 – clime up to bed with a good book, sketch pad, laptop, man eager to massage me!
10.45 – drift into blissful sleepdom, clean cosy sheets, smile on my face….
This really is my perfect day – and I've got this! Create your perfect day, think about what you really want and go get it!
Surround yourself with everything you love and everyone you love, whether physically or just using pictures – it can really lift your spirit!
Have fun!
Share on Facebook
Tags: abraham-hicks, cindy crawford, creating, dior svelte, esther hicks, getting what you want, handcrafted, homemade, hypnotherapy, law of attraction, meditation, sewing, shopping, strawberries, the next challenge, vintage fabric