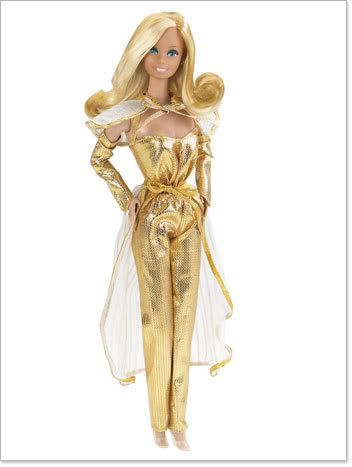 Who but Barbie can look great, sexy and fashionable  in gold larme  all at the same time? It's no wonder 50 years on, women around the world, still want to be like her, be her friend and have her clothes!!
I know I do!
It's where (like for many – oh god I'm a cliche!) I started my love for clothes… making a boob tube out of white and lemon wool (must of been itchy) for her back in the 80s, quietly thinking, Mmm wonder if I can get this in my size…
Never in the same dress twice, every colour suits her, every hairstyle works – I can see my work will never be done here…oh to keep reaching for the ultimate barbie costume!!
Here's one I made earlier
Happy Birthday Barbie!
X
Share on Facebook